Blog
Mint Oreo Cheescake by Elaine
Base:
600g digestive biscuites
80g butter
2tbls of honey
Filling:
500mls of fresh cream.
400g Philadelphia cream cheese
50g sugar
400g mint Oreo biscuits
67g hartleys orange jelly
1 teaspoon of water
Method :
Grease a 9"inch round (or square) cake tin with margarine. Line it with grease proof paper.
Base: break up all the biscuites untill nearly like bread crumb consistency . Melt down the butter in a small saucepan and add to the digestive mix along with the two spoons of honey. Combine and mix well together untill butter is absorbed in all over.
Filling :
Whipp cream untill semi whipped ,take out put in bowl and let it sit in the fridge while preparing the rest of the filling. Scrape out the mint centre filling of the Oreo biscuits and leave in bowl , break the remaking biscuit of the Oreo and leave separate aswel. Cream together the Philadelphia and sugar until a smooth consistency. Melt down the jelly with 2tbls of water and add to the cream cheese filling along with the Oreo centre mint filling and let beat slow to mix evenly. Then slowly fold in the semi-whipped cream and Oreo biscuits.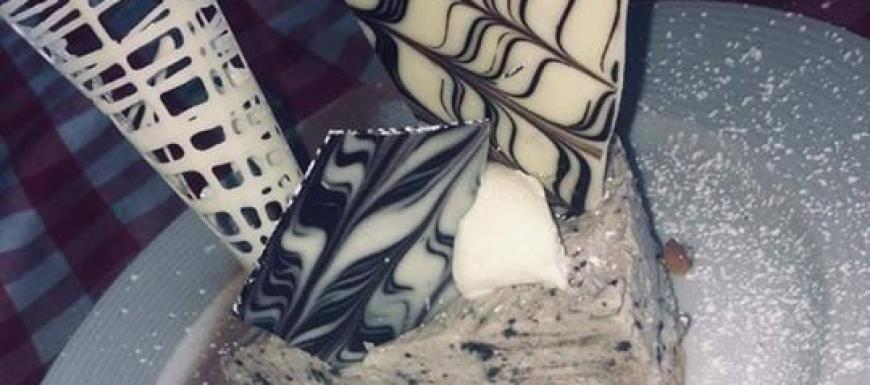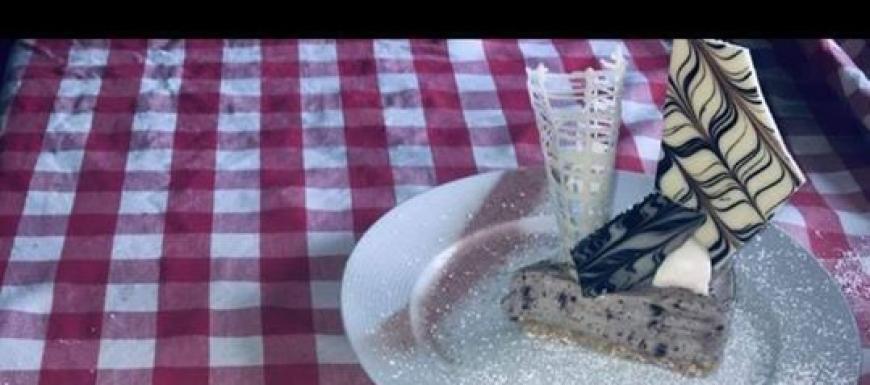 ---