Blog
Team Whitford - Together but Apart Part 5
In our daily work lives we each wear our uniform to exude professionalism, it clearly identifies us as part of a Team. However, we don't see the personality or the family behind the image that is being portrayed. In these times of great challenge we are acutely aware of the families and the sacrifices that our front liners are making for us on a daily basis. we are deeply humbled by their efforts, we will be forever grateful. Thank you sincerely from all our Team at Whitford we will stay home to help protect each other.
Our team are the very cornerstone of our success, our work family, we miss them and we miss you. Now in these extraordinary times as we stay connected in a slightly different way we introduce you to the personality behind the Whitford uniform!
A few words from General Manage Ger Whitty, as you can see he's not afraid to get his hands dirty! He usually shy's away from the camera so we caught him when he couldn't run!
"Hope you are all keeping well in these strange times. Like everyone in Ireland at the moment we're busy in the garden working on the flower baskets, preparing areas to sow 1500 Begonias in three weeks time and taking this opportunity to clean the gutters and facia. Thankfully we've been blessed with great weather for gardening and keeping active. Stay safe everyone and we look forward to welcoming you all back when Whitford is in full bloom".
❤ #teamwhitford #stayconnected #wexford #lockdown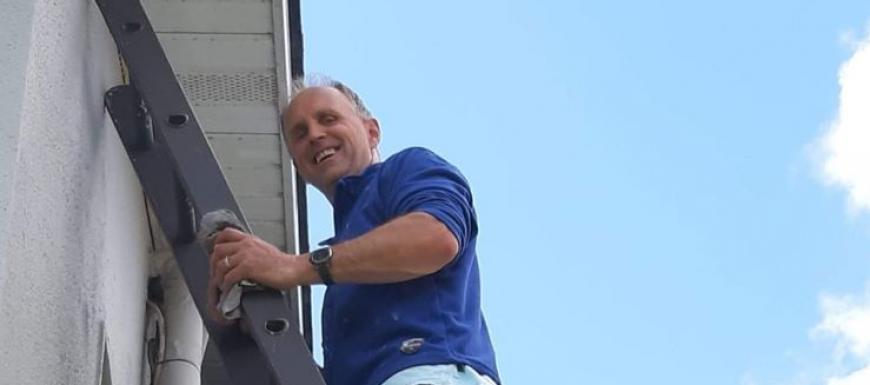 ---