Queen of Puddings by Siobhan
Here is another old family favorite, queen of puddings
Ingredients
5 oz bread crumbs
3 oz caster sugar
5 egg yolks
250 ml cream
250 ml milk
Zest of two oranges
Few drops of vanilla extract
4 tablespoons raspberry jam
For meringue
4 egg whites
4 oz caster sugar
Method
Put milk, cream and vanilla into a saucepan and bring gently to the boil. Lightly whisk caster sugar and egg yolks together in a large bowl until light and fluffy, then add the hot milk and cream whisking it together. Add the bread crumbs and orange zest and put in an oven proof dish, greased if necessary and allow to stand for 15 mins.
Sit the dish into a deep roasting tray and fill the roasting dish half way with hot water. Bake in a preheated oven at 150/160 degrees C for 30-40 mins, until custard has set. Remove from the oven and allow to cool.
Heat the jam and spread over the top of the pudding.
For the meringue , Whisk the egg whites until it makes stiff peaks and add the sugar. Put the meringue on top of the pudding, you can sprinkle the top with a little icing sugar if desired. Return to the oven at 140/150 degrees C for about 25-30 mins until meringue is golden and crisp.
Serve at once. Enjoy!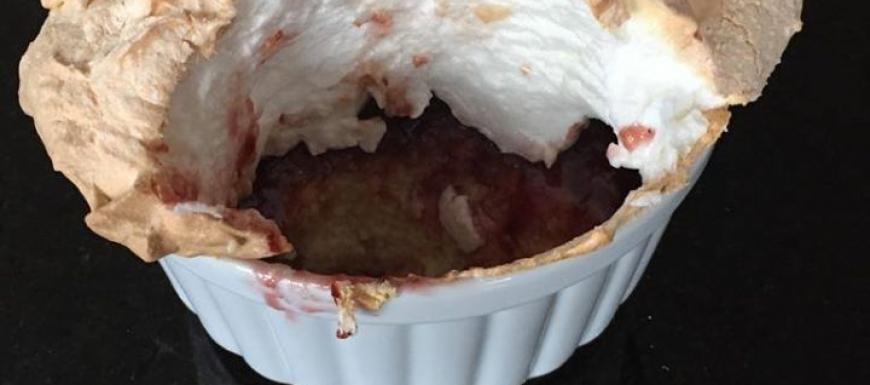 ---